May 15th 7:30pm
Joan Adler is the Executive Director of The Straus Historical Society. She will discuss Nathan Straus, Jr. and his role in the creation of Hillside Homes. Ms. Adler will discuss the political factors of the day that delayed the project and stymied the proposed Burke Avenue subway extension to Boston Road.



April 17th 7:30pm
Huntington Free Library 9 Westchester Sq.
The Huntington Free Library and Reading Room is pleased to announce The East Bronx History Forum will hold its 138th meeting on Wednesday, April 17th at 7:30 pm. All meetings are free and open to the public.
"Ladies and gentleman, the Bronx is burning". These words were never said on TV by Howard Cosell during the 1977 World Series, but they were imprinted in our minds by local reporters. The Bronx had almost stopped burning by 1979. The intensity and extent of the devastation permeated the landscape. The Bronx came undone in a confluence of unfortunate circumstances: the life cycle of community, rampant city planning, economic change, racism, poverty, failed hopes, drugs, crime, abandonment, counterproductive government response. The entire story has yet to be told.

Lisa Kahane was encouraged to photograph it for a time when it would be a memory, which was then impossible to imagine. Ironically, Kahane had a good time in the Bronx. People smiled and said, "Throw me a photo!" they wanted their story told.
The result, Do Not Give Way to Evil: Photographs of the South Bronx, 1979–1987, is an extraordinary document of devastation and rejuvenation, as Kahane records the first seeds of rebuilding. Ms. Kahane will led a presentation of her photographic work at the Huntington Free Library, 9 Westchester Square, on Wednesday April 17th at 7:30 pm.
Lisa Kahane, is a working photographer for over 25 years, specializes in documentary work
and portraiture. She publishes worldwide in trade and consumer magazines,
newspapers and books. A native New Yorker, educated at Barnard College,
Columbia University and The New York Studio School.
In addition to Do No Give Way to Evil she was featured in Urban Mythologies at the Bronx Museum. Her photographs are in private collections as well as the collections of the New York Public Library, the Fales Library at NYU and the Library of Congress. With support from the Hudson River Museum and a private foundation, she runs a photography workshop for kids at
risk in the Bronx.

Wed March 20th 7:30 pm -
Karen Markoe, Chair, Humanities Dept. Maritime College - presents
"
Eddie Grant: Baseball Player and Unsung Hero of WWI"





feb 2019


Michael R. Virgintino is Mike Virgintino is a marketing communications executive who has directed corporate, nonprofit and product branding initiatives that rely on public relations, public affairs, corporate social responsibility, community relations and related strategies. Mike also is an historian who writes on diverse topics and provides communication services to historical sites and organizations. Mike has used all his skills and contacts from working in newsrooms and radio stations to tell the Freedomland story that is factual and fun. Mike Virgintino's book will be available for purchase and signing. Remember, we will meet at City Island at 190 Fordham Street (left turn from C.I. Avenue) at 7:30 pm, Wednesday February 20th a 7:30 pm.

jan 2019
RICH Vitacco


DEC 2018 Jeff Reuben
"Forgotten Movie Theaters of the Bronx"

NOVEMBER 28TH 7:30PM
HISTORY OF COUNTRY CLUB / SPENCER ESTATE/ PELHAM BAY AREA
BRONX HISTORY EDUCATIONAL DIRECTOR - ANGEL HERNANDEZ


No...not a presentation about the Racetrack....but about the wealthy
gentry that owned beautiful carriages, part of the horse set or bet on the races.
Hint: They all ended up at the same luxurious surroundings.
Join Susan Olsen- Director of Historical Services Woodlawn Cemetery
With a presentation:
Horsemen and their final resting place at Woodlawn Cemetery.


SEPTEMBER 19th 7:30 pm
***********************************************************************************************************************

SEPTEMBER 25th 6:30 pm






SEPT. 25th 6:30 pm
***********************
October 17th 2018 7:30 pm
Eric Sanderson:
Senior Conservation Ecologist at the Wildlife Conservation Society.

The author of Mannahatta: A Natural History of New York City.
Travel back in time with Dr. Sanderson as he uses maps and research to create images of the Bronx, long before it was the Bronx.

October 17th 7:30 pm
****************************

Sun Oct 21st
12 noon to 3pm

Westchester Square walking tour

Sun Oct 21st
12 noon to 3pm


MAY 16, 2018 7:30pm
BRONX WOMEN IN HISTORY

Members and Friends Select and

They Present a brief Report
(Men in Bronx History also welcomed)


MAY 16, 2018 7:30 pm
*************************************************************

April 18, 2018 7:30pm
Mark D. Van Ells
Professor of History
Queensborough Community College
PELHAM BAY NAVAL TRAINING 1918

***************************************
*******************************
FEBRUARY 21st WED 7:30pm
ANGEL HERNANDEZ
BRONX COUNTY HISTORICAL SOCIETY EDUCATOR




WEDNESDAY December 20th 7:30pm
"The Hunt for
John Wilkes Booth's
Lost Diary"


Robert Diamond



WEDNESDAY November 15th 7:30 P.M.


WEDNESDAY October 18th 7:30 P.M.

JEFF REUBEN
"Revisiting the Bronx's Early Twentieth Century Charitable Residences,"


WEDNESDAY October 18th 7:30 P.M.


September 20, 2017 7:30p
Gary Grahl
NY-Westchester &
Boston
Rail Road
Historic Movies & Lecture




SATURDAY JULY 22nd 10:30 A.M
***********
Listen my children and you shall hear
Of the midnight ride of Paul Revere,

The East Bronx History Forum, Tom Casey will meet at East 233rd Street @ Byron Ave.
(1 block east of White Plains Road)
In front of FDNY Engine 63
We will walk 1.6 miles downhill, on theHistoric Boston Post Road
(YES...The Road that Paul Revere actually travelled )

ENDING AT

National Historic Site
St. Paul's Church, Mt. Vernon NY

For Lunch & 1pm Lecture
A presentation exploring the 1640's interface near St. Paul's between the local Lenape Indians, the Dutch commercial colony of New Amsterdam and the Puritan rebel, exile
Anne Hutchinson

The Lecture is Free, and please pack your Lunch and drink for a relaxing Summer lunch on the 1776 Village Green or Historic Graveyard.

At St. Paul's, you can take the Westchester #55 Bus to Dyre Ave Subway or Walk to the Dyre Ave subway #5 line or Walk to the MTA Bus #16 on E. 233rd.
THE #16 Bus will return you to Nereid Ave & White Plains Road Subway #2
OR
PARK YOUR CAR AT ST. PAUL'S EARLY IN THE MORNING AND RSVP TOM CASEY AS TO A SHUTTLE PLAN
ThomasXCasey@yahoo.com
718-549-8346

Wed. June 21st 7:30 pm

8th Annual
Bronx Antique Roadshow




WED. APRIL 19th 7:30 pm
Philip Cioffari
Movie Director & Producer
( last year "Love in the Age of Dion" )
Author & Screen Writer

The Bronx Kill - available March 2017

&
Gil Fagiani (r.i.p.)

Gil Fagiani is a translator, essayist, short story writer, and poet. Two of Gil's books, Serfs of Psychiatry (Finishing Line Press, 2012), and Logos (Guernica Editions, 2015) are set in the Bronx. Gil co-hosts the Italian American Writers' Association's monthly readings in Manhattan. In 2014, he was the subject of a New York Times article by David Gonzalez, " A Poet Mines Memories of Drug Addiction."
Some of His Selected Books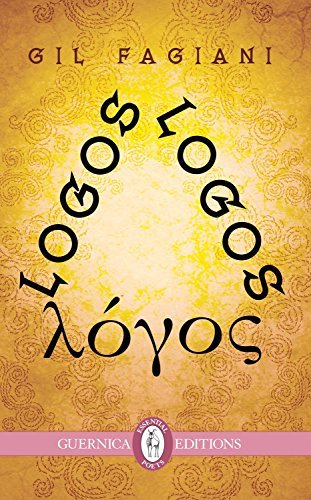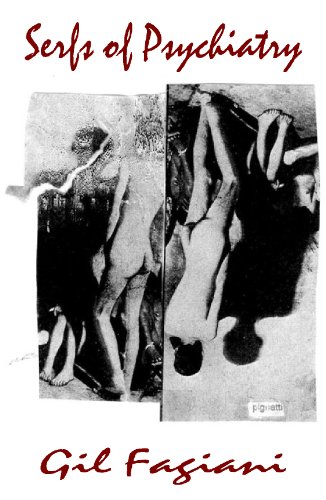 WED. APRIL 19th 7:30 pm

Members and Friends Select and
They Present a brief Report
SUNDAY MARCH 12TH 2:OO PM
Rich VITACCO
Anne Hutchinson Year 2016
A Tribute to Bill Twomey - Founder & First

President, East Bronx History Forum -

Historian, Friend
Tour of Westchester Square
and Westchester Town

L-R Bill Twomey, Artie Seifert & John McNamara

BSou Repertory Theater Company
is pleased to present
"It Is All About The Woman",
a stage play by Victor Vauban Junior
Friday, November 18th. at 7:00

November 16 2016
GREAT BRONX ESTATES
THEN & NOW
(hint -now at Woodlawn)
Susan Olsen
Director of Historical Services, Woodlawn Cemetery




EAST BRONX HISTORY FORUM
OFF-SITE VISIT
NEW YORK INSTITUTE FOR SPECIAL EDUCATION
October 19 2016

Dreams & Reflections

WEDNESDAY SEPTEMBER 21st
2016
The Bronx During WWI:
The Story of Camp Van Cortlandt Park
Presenter
Ms. Vivian Davis, Bronx County Historical Society educator,
with Angel Hernandez

WEDNESDAY SEPTEMBER 21st 7:30 pm


June 25th
"Where Was Anne Hutchinson's Homestead ?"
Plus - The Bronx 1642-1776
WOMAN IN BRONX HISTORY
APRIL 20th 2016

MARCH 16th 2016
Author: Cemeteries of Westchester
Librarian,Westchester County Historical Society.
MARCH 16th 2016





"Mirror, Mirrors? The Past and Present of Preston High School"